 Tree of Life & The Ever After Project
17 songs by 17 artists. Tree of Life is the first release of The Ever After Project. We asked artists from the Netherlands and abroad to provide a song, either especially written for Tree of Life, a rare version of one of their songs or a song that has a special meaning for them.

With this album we want to celebrate life in general and more specifically, to be grateful for the beautiful moments we all have and see around us, every day again! All proceeds will be donated to the Dutch Liver Patients Association (NLV).

With The Ever After Project we wish to support various charity organizations by combining the beauty and power of music with a good cause. The Ever After Project finds her muse and inspiration in Imara Illayda.
Visit The Ever After Project for more information.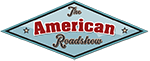 The American Roadshow
The American Roadshow is a full evening's programme. We provide you with an evening filled of the best American sounding acts from the Netherlands. Ranging from blues, country, soul & Americana, you'll hear it all at one of our American Roadshow evenings!

Depending on the wishes of each venue, we will select the best acts from our roster. That way the audience is guaranteed to have a great night out!
Visit The American Roadshow for more information.


Happy2Move Festival
Fit, fun & Food! Happy2Move Festival is a festival in the Rotterdam North area, held once a year. A festival full of local acts, songwriters & bands, music schools who give demonstrations and a lot of sportive activities, for every age group.

It's organised by der2run together with the local government and people living in the area!! If you want to have a fun and relaxing Saturday and want to get an unique inside in one of the nicest areas of Rotterdam, then visit the Happy2Move Festival! Held every year near the end of September!
Visit Happy2Move Festival for more information.